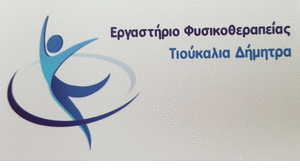 Although much of Italy is still subject to severe restrictions due to coronavirus, restaurants and bars opened their doors in protest.
Customers drank, they ate, sang and in a video that went viral have been recorded to chase away police officers who tried to intervene.
The Prime Minister of Italy, Giuseppe Conte, extended the restrictions on Friday, imposing a national ban on 22:00 until 5 a.m. until March and banned travel between them 20 areas of Italy until 15 February.
For areas located in "orange" or "red" zones – based on the number of cases recorded there – bars and restaurants are limited to take-away service.
However, the restaurants and bar owners did not take kindly to the new measures. A reaction movement was organized on social media with the hashtag #IoApro (μτφ. I open), and the owners opened their doors on Friday in protest.
The mood in a store in Milan was festive, with the audience singing and dancing without masks next to each other.
According to the Italian media, most bars and restaurants were not so provocatively open. Some just stayed open after 18:00, so the law stipulates that stores in the "yellow" zones must be closed.
Others opened, but remained discreet and imposed the necessary social distances within.
The number of participants in this action is unclear. Before Friday, #IoApro organizers said they were expected to attend 50.000 restaurants. However, reports in the local media speak of much less participation in reality.
In a video that went viral on Friday night, police appear to be trying to break into a pub, before he was bullied and eventually persecuted by angry customers.
Some others, Nevertheless, they did not save her so cheaply. In at least one restaurant in Florence, nine people were fined and the owner was forced to close completely for a week., in a country that was hit like no other during the first wave of the pandemic last spring, mourning tens of thousands of dead.
Italy to date has confirmed more than 2,35 millions of cases of the disease, along with more than 81.000 deaths. Although the numbers have fallen from last November's record highs, more than 15.000 cases are recorded most days, and several hundred people are still dying every day.
(with information from RT)