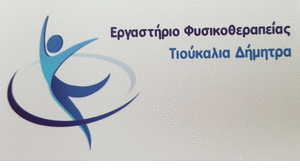 The members of the Board of Directors of the Commercial Association of Grevena with the motto "All Together we can" decided to start a series of contacts with all the Professional Branches of Grevena with the aim of a common struggle for.
We are the ones who support the local economy, είμαστε αυτοί που συμμορφωθήκαμε από την αρχή της πανδημίας με τις αποφάσεις της κυβέρνησης για κλείσιμο των επιχειρήσεών μας.
But we are also the ones who see every day being in the eye of the storm with an uncertain future for our businesses., for the future of our families, for the future of our children, for the Future of our Country.
Why closed businesses of all professions means an increase in unemployment, means economic decline of a place, και αυτό δεν το θέλουμε αλλά και δεν θα το επιτρέψουμε.
We ask the government to stand by us effectively with decisions that will solve and not create problems. With actions and not words.
So we proceeded with this initiative.
Our call was answered by all the Professional branches of PE. Grevena and so our first meeting took place on Tuesday 6 January 2021 with the help of technology.
The atmosphere that prevailed during the teleconference was excellent and the points of convergence of views were many.
The anxieties and concerns that all the participants mentioned about our future are common. After all, the economic recession and the accumulated problems of the pandemic, which came to add to the problems of the financial crisis of the last ten (10) years, έπληξε και πλήττει χωρίς εξαίρεση όλους τους Επαγγελματικούς κλάδους.
Τέλος προγραμματίστηκε εκ νέου τηλεδιάσκεψη την ερχόμενη Monday 11 January 2021.
Στην τηλεδιάσκεψη της Δευτέρας όποιος φορέας εκ παραδρομής δεν κλήθηκε και θέλει να συμμετέχει μπορεί να επικοινωνήσει με το διοικητικό συμβούλιο του Εμπορικού Συλλόγου.
Στη σύσκεψη συμμετείχαν εκπρόσωποι των παρακάτω φορέων (alphabetically) :
Grevena Chamber of Commerce
Εμπορικού Συλλόγου Δεσκάτης
Ε.Β.Ε. Grevena
Labor and Employment Center of the Prefecture of Grevena
Grevena Bakers Association
Catering Cafe Owners Association
Σωματείου Κουρέων Κομμωτών και Αισθητικών Γρεβενών
Σωματείου Λαϊκών Αγορών Γρεβενών
Σωματείου Υδραυλικών Γρεβενών
TEE of Grevena
Το πρώτο βήμα έγινε, all together we can and will manage to keep our Grevena alive.
Σας ευχόμαστε Καλή Χρονιά με υγεία…
We continue……
Yours sincerely
Το Δ.Σ
Grevena Chamber of Commerce