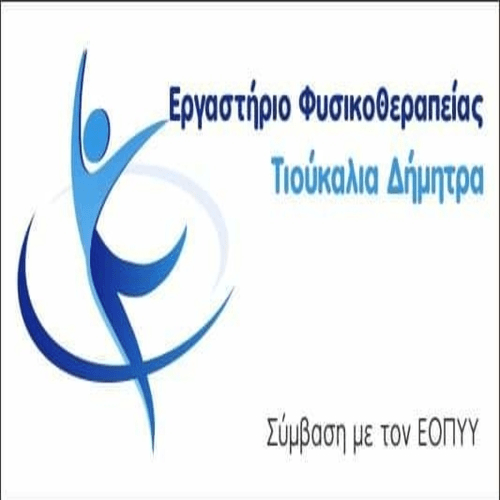 From one age onwards, the external physical signs of aging are obvious. Our skin relaxes, we show wrinkles, our joints are stiffer and we feel this more intensely. These aspects of aging may be the most obvious, Nevertheless – unfortunately – they are not the only ones. Along with them, there are internal transformations and changes, που λαμβάνουν χώρα μέσα στο σώμα μας και είναι λιγότερο αισθητές, such as the change in our body's needs for nutrients.
Over the years, Nutrient requirements change a lot and being able to always adapt to them Now is essential for a healthy aging process. Below, θα βρεις πέντε σημεία για κατανοήσεις καλύτερα πώς εξελίσσονται οι ανάγκες μας σε θρεπτικά συστατικά, as well as ways we can customize them to ensure that we stay in shape as we grow older.
1. You need less iron
After menopause, you will probably need less iron. Αυτό συμβαίνει επειδή δε χάνεται πλέον αίμα, during monthly menstruation, και τα επίπεδα σιδήρου στην κυκλοφορία παραμένουν πιο σταθερά.
However, there are times when one may be prone to iron deficiency, due to absorption problems or low appetite, οπότε σίγουρα δε θα πρέπει να παραλείψεις τις μετρήσεις σου, when it must.
2. You are more prone to dehydration
Getting enough water is essential for the proper functioning of our body, as it helps maintain the lubrication of the joints and regulates body temperature – including. So, η αφυδάτωση μπορεί να αποτελέσει επικίνδυνο κίνδυνο για την υγεία σου. The reasons for its appearance, may vary. The least sensitivity to the feeling of thirst, η ανάγκη περιορισμού των υγρών λόγω διαφόρων παθήσεων υγείας και η τάση να πίνεις λιγότερα υγρά για να μειώσεις τις μετακινήσεις στην τουαλέτα είναι μερικοί από αυτούς.
Εάν πρέπει να περιορίσεις την κατανάλωση υγρών, for some reason, συνεργάσου με τον γιατρό σου για να βρείτε τον καλύτερο τρόπο για να λαμβάνεις όλα τα υγρά που χρειάζεσαι σε μια μέρα χωρίς να υπερβείς το όριο, different, unless there is a pathological problem, φρόντισε να καταναλώνεις μεγαλύτερες ποσότητες νερού.
3. You need fewer calories
Slowing down the metabolism is the main reason why the body needs fewer calories as we grow older.. This decreased metabolic rate is directly related to muscle loss – related to age – σύμφωνα με την Επέκταση του Κρατικού Πανεπιστημίου του Κολοράντο. After their age 30 years, μπορεί να χάσεις έως και 5% των μυών σου ανά δεκαετία, σύμφωνα με το Harvard Health Publishing.
If we combine this reduction in muscle mass with more mobility problems, and other age-related health problems, restricting physical activity, μπορεί κανείς να καταλάβει γιατί οι θερμιδικές ανάγκες μειώνονται με την πάροδο του χρόνου. When our body moves less, requires less energy. On the other, the fewer calories you take in, the fewer opportunities your body has to "filled up" with the necessary nutrients - and this can lead to nutritional deficiencies.
What to do: Θα πρέπει να έχεις μια έξυπνη στρατηγική για το τι βάζεις στο πιάτο σου. Consumption of foods high in nutrients (focusing on these nutrients for longevity) will help you get the vital vitamins and minerals you need even if you are taking in fewer calories.
In addition, η διατήρηση της άλιπης μυϊκής μάζας είναι ένας πολύ καλός τρόπος για να διατηρήσεις υψηλότερο μεταβολισμό αλλά και ένας τρόπος προστασίας από τη σαρκοπενία. Η κατανάλωση αρκετής πρωτεΐνης και η προπόνηση δύναμης είναι δύο πολλοί καλοί τρόποι για τη διατήρηση των μυών (as well as bone strengthening).
What to do: Μίλησε με το γιατρό σου για να συζητήσετε τυχόν προβλήματα υγείας και σε συνεργασία με έναν προσωπικό γυμναστή σχεδιάστε ένα πρόγραμμα με βάση τις ατομικές σου ανάγκες και στόχους.
4. Appetite may be reduced
This goes hand in hand with reducing metabolism, but in addition, some medicines, θέματα υγείας και αλλαγές στη γεύση μπορούν να συμβάλουν στο να αισθάνεσαι λιγότερο πεινασμένη – or get full faster – όταν μεγαλώνεις. Once more, the problem is that if you do not eat enough, You may not get the nutrients your body needs to stay healthy.
What to do: Προσπάθησε να τρως μικρά γεύματα και σνακ όλη την ημέρα.
5. Your ability to absorb certain nutrients decreases
As we grow older, η ικανότητά μας να απορροφάμε και να χρησιμοποιούμε ορισμένα θρεπτικά συστατικά γίνεται λιγότερο αποτελεσματική. Αυτό οφείλεται στο γεγονός ότι το σώμα μας παράγει λιγότερες πεπτικές ουσίες. For example, The elderly may have difficulty absorbing vitamin B12, due to stomach problems. Similarly, Some drugs change the way nutrients are absorbed or metabolized, according to the University of Oklahoma.
Sometimes, Simply eating more specific foods can help meet your nutrient needs. Ή ο συνδυασμός συγκεκριμένων τροφών μπορεί να είναι ένας έξυπνος τρόπος για να λάβεις τη σωστή ποσότητα θρεπτικών συστατικών. For example, the combination of foods containing iron with foods rich in vitamin C., can help increase iron absorption.
In other cases, κάποιοι μπορεί να χρειαστούν συμπληρώματα. Your doctor can help you assess what nutrients may be missing from your body..
Source: shape.gr