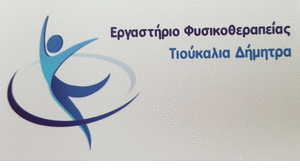 H επάρκεια της διατροφής σε απαραίτητα θρεπτικά συστατικά είναι βασικός παράγοντας για την ομαλή λειτουργία του σώματος και τη διατήρηση της υγείας και ευεξίας του οργανισμού. So, είναι σημαντικό να καταναλώνουμε μια ισορροπημένη διατροφή, με ποικιλία τροφίμων απ' όλες τις ομάδες, ώστε να εξασφαλίζεται ικανοποιητική πρόσληψη όλων των πολύτιμων μακροθρεπτικών και μικροθρεπτικών συστατικών.
«Σύμμαχοι» σε αυτή την προσπάθεια, είναι πολλές φορές και ορισμένοι συνδυασμοί τροφίμων, μέσω των οποίων μπορεί να ενισχυθεί η θρεπτική αξία του γεύματος. Χαρακτηριστικό παράδειγμα αποτελεί ο συνδυασμός legumes και προϊόντων δημητριακών, που ενώ περιέχουν πρωτεΐνη φυτικής προέλευσης, το καθένα από αυτά προσφέρει μερικά μόνο από τα απαραίτητα αμινοξέα.
If, ωστόσο συνδυαστούν μεταξύ τους, τότε τα αμινοξέα των δύο τροφίμων «αλληλοσυμπληρώνονται», παρέχοντας ουσιαστικά πρωτεΐνη υψηλής βιολογικής αξίας. Αξίζει να αναφερθεί πως, αν και προτείνεται ο συνδυασμός να γίνεται στο ίδιο γεύμα, αυτό δεν είναι απαραίτητο εφόσον η «συμπληρωματική» ομάδα καταναλωθεί σε κάποιο από τα επόμενα γεύματα.
Δεύτερος «έξυπνος» συνδυασμός είναι οι φυτικές πηγές σιδήρου με τρόφιμα που έχουν υψηλή περιεκτικότητα σε βιταμίνη C. That too, γιατί ο σίδηρος που περιέχεται σε τρόφιμα φυτικής προέλευσης, such as legumes, the green leafy vegetables, the dried fruits, οι ξηροί καρποί και τα προϊόντα ολικής άλεσης, απορροφάται από τον οργανισμό σε πολύ μικρό βαθμό. Όταν όμως καταναλώνεται σε συνδυασμό με μια πηγή βιταμίνης C, η βιοδιαθεσιμότητά του αυξάνεται σημαντικά. So, συνοδεύοντας τις φυτικές πηγές σιδήρου με τρόφιμα όπως τα εσπεριδοειδή, the strawberries, the kiwis, οι πιπεριές και η ντομάτα μπορούμε να πετύχουμε υψηλότερα ποσοστά απορρόφησης.
Source: neadiatrofis.gr